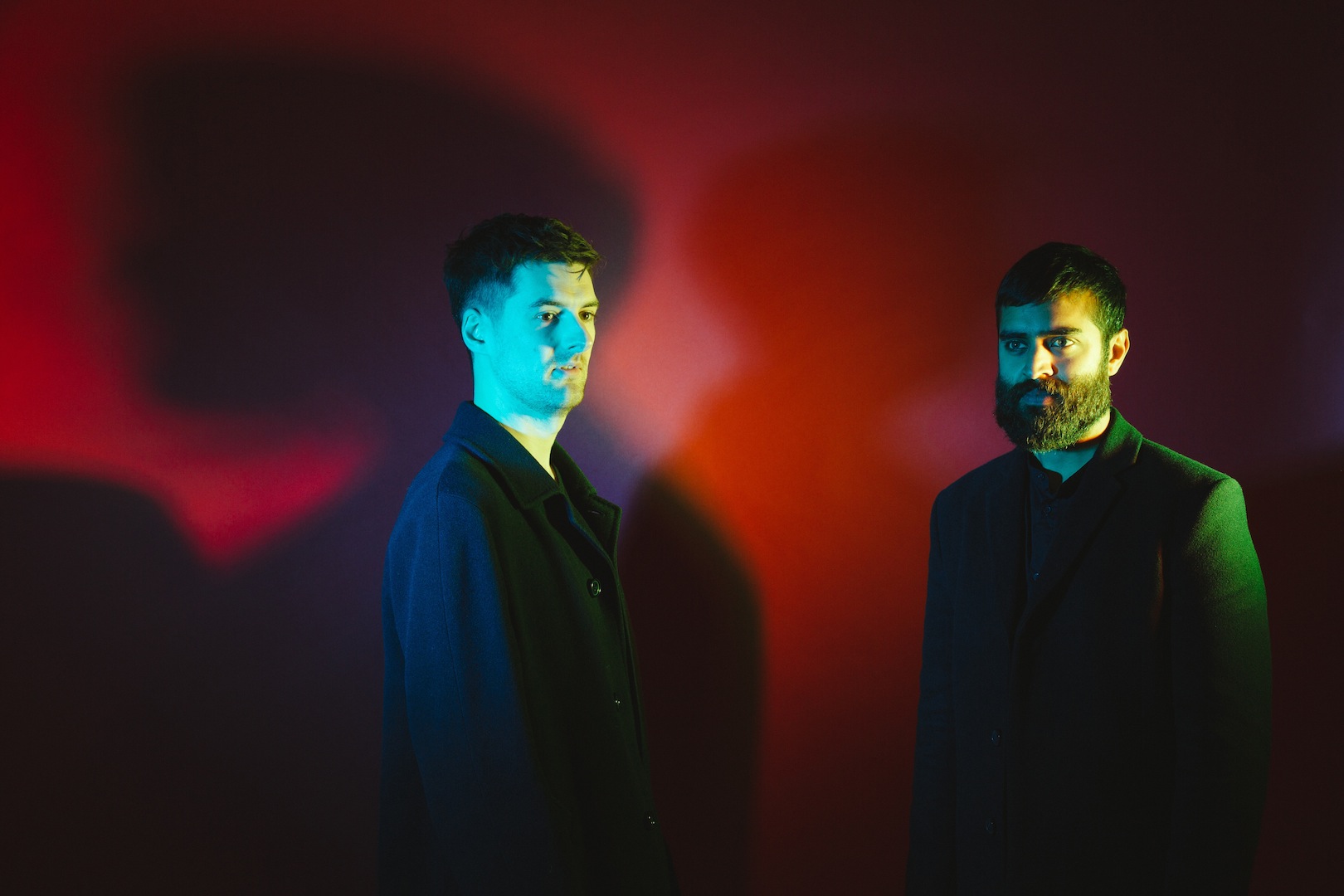 British duo TWEAKS (Johnny Drain and Aman Singh) make nocturnal pop music that seems to "dwell in the inky hours between too late and too early" (Clash Magazine January 2016). Both originally from Birmingham, they met while dating sisters and started playing music together in London when they formed a short-lived and ill-fated garage rock band that played only two gigs. As complete unknowns, they uploaded the demo version of this track to Soundcloud, under their previous moniker Pin Tweaks: the track clocked up 150,000 plays. Since then, they released their proper first release Sisters:
Last year they changed names to Tweaks: "We put the Girl of the Wire demo up last year under the name Pin Tweaks, which started out as a joke but then stuck. The name divided opinion; it was a Marmite moment! The name-space turned out to be congested (Twin Peaks the band, return of Twin Peaks the show, a band called Pwin Pweaks), so we thought best to change it."
Opinions on 2016: "This is our first proper release and we're pumped for people to hear it. We've got loads more songs that we're itching to get out there: we're excited to get the first two EPs out there and to start playing shows.
Opinions on playing live: "We played a couple of secret shows before London – hopefully to do some festivals in the summer too. It's on our bucket list to play at least one show on foreign soil… we seem to have a lot of online fans in Eastern Bloc Countries, we were getting some heavy airplay in Kemerovo (we had to Google it but it's not far from the borders with Kazhakstan and Mongolia!) – we have no idea why, the power of the internet we guess, but, yeah, that could be one pretty out-there possibility!"
Tweaks worked with Dan Parry (Adele, SOHN) so it's just right to interview them.
What is your all-time favorite song?
King Biscuit Time – I Walk the Earth, for reasons that are probably too intangible, but you might want to ask Steve Mason, he knows.
Which song is perfect for a Road Trip?
Radiohead's Subterranea beacuse it's 432 hours long which should keep you going, hands-free, for a couple of weeks on the road.
To which song do you like to clean?
We do it in silence, but never together.
What's the perfect song to wake up with? 
808 State's Cubik. When the bassline kicks in at 30 seconds you're good to go.
What's your favorite artist from your home city? 
A: Broadcast from Birmingham. They stood alone unaffected by the various trends that came and went over the past two decades. They were always slightly unfashionable and never broke into the mainstream but they had this knack for blending pop with experimental stuff seamlessly and gave psych a very British touch. They made some of the most haunting and heart rending songs I've heard. Trish Keenan had an otherworldly, almost hypnotic, voice.
Which artist do you think is too underrated and which one is overrated?
J: Bjork clearly has a lot of plaudits and is well-respected but the sheer scale and breadth of her output, her consistent innovation, the production, the stage shows, the videos, the vision, her lyrics, her voice… it's all mind-blowing. So, so strong. I feel she doesn't really get the respect and appreciation her work warrants. If I were in charge I'd put Bjork Studies on the national curriculum… the world would be a better place.
A: I think Bjork is a bit overrated to be honest.
If you could be one artist for a day, who would that be?
J: Probably Lou Reed so I could hang out with Laurie Anderson, or Laurie Anderson so I could hang out with Lou Reed. Could we each be one of them? We could sing "oh what a perfect day" as the clock ticked back down to normality.
What's the best song to make love to?
See question 3. We do it in silence…
What's the most beautiful lyric you've ever heard?
J: Oh boy, that's too tough to call, but if I had to pin it down then The Best of Leonard Cohen might be a good place to start searching.
At which place would you love to play a concert?
It would be great to play in outer space but failing that Red Rocks amphitheatre in Colorado has some deep otherworldly vibes.
Find Tweaks here: