Bristol indie-pop quartet Why We Love release their brilliant new EP 'The Boy You Knew'; out 25th March via My Little Empire Records. The band's new record marks exciting new territory for Why We Love's sound. From the punchy guitar-led pop of lead single 'Lucky One', the oft kilter stylings of Belle & Sebastian inspired 'Staying Awake' and the irresistibly dreamy fuzz of 'Surrender' it's a record which places pop sensibilities with dark, humourous lyrics at the core of everything it does.
Following on from the success of their debut EP 'Fake a Death' the sibling-fronted indie-pop quartet went on to win the Amazing Radio Audition for their single 'All Good Things Must Drown' – a gorgeous piece of sparkled pop; combining bittersweet lyrics with jangling guitars and off-kilter harmonies.
It's a sound they've revisited and refined on 'The Boy You Knew'; resulting in five pop songs to make you dance, sing and cry.
Their EP comes out tomorrow on 25th of march 2016. Joe, the singer and guitarist of the band answered our questions.
What is your all-time favorite song?
Obviously I would never pick just one song as my 'all-time favourite' but one that always comes to mind when I'm asked that question is 'Angela Surf City' by The Walkmen. I love how it goes from bare, minimal instrumentation to suddenly sounding like it's tearing itself apart from the inside. Pure, beautiful chaos. It's also a perfect showcase of Hamilton's voice which is truly like no other.
Which song is perfect for a road trip?
A few years ago me and Anthony (along with some other legends) road tripped to benicassim festival all the way from Cheltenham, about 1300 miles. It was around the same time that Bon Iver had just released his self-titled second album and we played it on repeat for hours. The song which most perfectly captured the experience was 'Towers', every time I hear that guitar intro I'm instantly transported back to that journey.
To which song do you like to clean?
Definitely 'I Want To Break Free' by Queen. I feel like I'm right in the middle of the music video (although usually without the Leather Skirt).
What's the perfect song to wake up with?
If I have to get up quickly then something like Holland 1945 by Neutral Milk Hotel. Nothing fills you with the necessary adrenaline to drag yourself out of bed like fuzz bass. If I'm being lazy on a Sunday then maybe one of the Chopin Nocturnes. I know it's not strictly speaking a 'song' but I feel it still counts.
Who's your favorite artist from your home city?
We have an advantage over many bands with this question because we call two cities home, Bristol and Cardiff. My favourite band to have come out of either city is Los Campesinos from Cardiff. I could talk about these guys all night so I'll keep my reasoning brief. There are very few bands who have written quite so many utterly perfect songs. Massive instrumentation, eternal melodies, fuzzy guitars and wonderful, tragic lyrics. If you're somehow not already a fan then become one!
Which artist do you think is underrated and which one is overrated? 
Underrated is an artist called John Mouse from Cardiff, John and the band put on one of the most fun, involved live acts I've ever seen. Overrated is Bon Jovi. I just think they're a bit too formulaic to deserve such blind, passionate admiration and acclaim.
If you could be one artist for a day, who would that be?
Kanye West, simply so that I could explain to the world what on earth is going on in his head after I change back into Joe Wellfair the next day.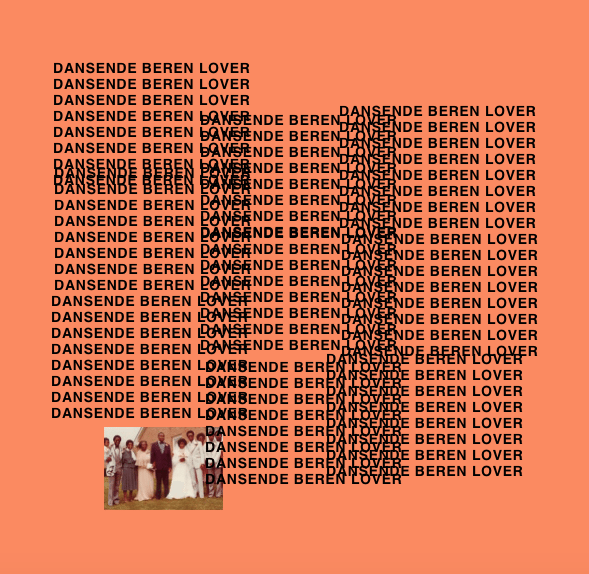 What's the best song to make love to? (…to ask someone out?)
Wow that's a personal one. I only ever make love to pseudo-progressive nintendocore trad-pop- fusion. So probs the Beatles.
What's the most beautiful lyric you've ever heard?
Again I could never choose just one but here is something from my top five: 'He used to do surgery, for girls in the eighties, but gravity always wins' – Fake Plastic Trees by Radiohead. I love it because it's so tragic and bleak but at the same time hilarious.
At which place would you love to play a concert?
At St Austell Brewery in Cornwall as a way of saying thank you for making such lovely beer. Their wonderfully hoppy IPA 'Proper Job' is truly second to none, and who knows, Maybe they'd pay us in pints!
Pre-order their EP here.