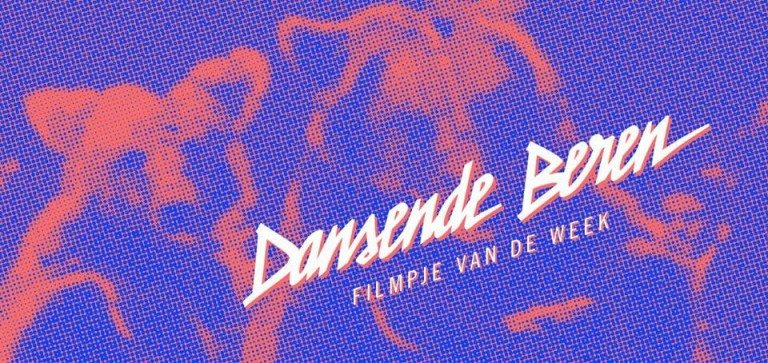 Het komt iedere week weer neer op een uitdaging, maar dat schrikt ons niet af. Flink wat filmpjes, vooral mooie, maar ook sommige die minder plezant waren voor het oog. Geen probleem, want dat betekent niet dat het bijhorende nummer slecht is. Dat was het geval bij deze filmpjes: LIFE – Popular Music, Lost Cousins – Feel An Emotion, Black Twig – Sunday TV, Spring King – Rectifier, Mayflower Madame – Weightless, Throws – The Harbour, GLINT – While You Sleep, Rosemary Fairweather – Too Low, Black Mountain – Florian Saucer Attack, Mogwai – Ether, Astronaute – Hours, Teleman – Düsseldorf, Haelos – Separate Lives, The Family Rain – Every So Often, Otherwhile – Haunt You, Methyl Ethel – Idée Fixe, Purple – Bliss, Little Green Cars – Easier Day, Mutual Benefit – Not For Nothing, DE'NOVA – Brighter Days, FORWARD – Dreaming, Jack Ü ft. Kai – Mind, The Range – Five Four, La Sera – I Need An Angel, Mt. Si – Oh, Sunset Sons – Somewhere Maybe & HECK – Good As Dead.
We beginnen liefst dichtbij en daarom halen we met plezier de Belgica soundtrack boven.
White Virgins – Turn Off The Lights
Lichten uit en losgaan!
VENIOR – Na Na Na
Om de dansmood nog wat aan te scherpen.
King No-One – Stay Close
En we gooien nog een laatste keer die heupen los.
AA Wallace – Shake It Out
Toch nog eentje om het af te leren.
PWR BTTM – West Texas
Euhhhh, niet voor gevoelige kijkers.
Automagik – Fucked Up
Je kan best fucked up geraken in een hotelkamer.
Tacocat – I Hate The Weekend
Tacocat? Tacocat. I hate the weekend? They hate the weekend.
Abi Reimold – Mask
Abi is een wilde kip.
Koi Child – 1-5-9
Omdat het ook wel eens creatiever mag zijn. (Geproduced door Kevin Parker)
Nada Surf – Rushing
Op de metro kan je een lief vinden. Ja hoor, dat werkt!
Lontalius – Glow
Ook hier is liefde zeer dichtbij.
Jake Bugg – Gimme The Love
Waar zijn die vuistjessssssss?
Jorja Smith – Blue Lights
Politieagent, bokser of straatjongen?
Major Lazer ft. Nyla & Fuse ODG – Light It Up [Remix]
De begrafenistraditie uit Ghana leert ons dat het na een rouwmoment tijd is om het leven te vieren en te dansen. Daar is een Major Lazer-liedje wel geknipt voor.
BISHOP – Wild Horses
Bishop krijgt te maken met enkele wilde paarden.
James Bay – Best Fake Smile
Dit sulletje is uitgenodigd op de jamsessie die James Bay in z'n garage houdt.
Låpsley – Love Is Blind
Als je twee geliefden tegenover elkaar zet dan wordt dat wel even slikken.
The Kills – Doing It To Death
Funeral goals.
Frightened Rabbit – Get Out
Deze twee meiskes hebben een haat-liefdeverhouding.
FILMPJE VAN DE WEEK
DZ Deathrays – Blood On My Leather
Die duivel ziet er nog een toffe kerel uit, hij blijft natuurlijk wel de duivel! Bier zupnnnnnnnnn.